Explore Whispering Hills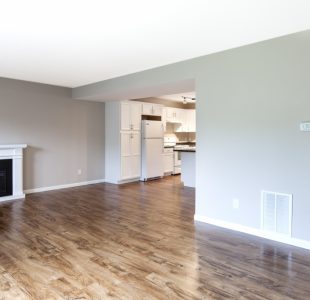 About Whispering Hills
Serene and dignified, this private community of Whispering Hills luxury townhouses is located on Madison's Near West Side.
From your patio or balcony, you'll hear the leaves of mature oak, pine, maple, and locust trees rustling in breezes rolling off nearby Lake Mendota. Spring Harbor Beach is just one block away from the front door of your luxury apartment. Take in a relaxing stroll or picnic on its shores, or venture out on the miles of bike and hiking trails just around your luxury townhouse's corner. Many wind through the beautiful rolling hills of the nearby Shorewood and Spring Harbor neighborhoods. Lakeside paths lead you directly to the UW-Madison campus and bustling State Street, with its eclectic shops, cafes, bars, and galleries.
This property does not allow pets. The School District is Madison: Crestwood Elementary/ Jefferson Middle School/ Memorial High School.
The McKenzie Apartment Company has been in the apartment business for 25+ years
Distinguishing ourselves with quality construction, responsive maintenance, smoke free apartments, and award-winning on-site management. If you're looking for an amazing luxury apartment click here to schedule a showing.
Apartment Amenities
No Pets Please
Attached Garage
In-Unit Washer & Dryer
Ceiling Fans
Private Patio
Fireplaces available
Air-Conditioned
Smoke Free
Complimentary Online Rent Payment Option
Community Amenities
24-Hour Emergency Maintenance
Two Bedroom Apartments
Size:
2 Bd / 2 Ba
1,070 sq ft
Floor Plan:
-
Rent:
$1,700
Townhomes
Size:
3 Bd / 2 Ba
1,440 sq ft
Floor Plan:
-
Rent:
$2,300
Contact
Senior Property Manager
Michelle Hegg
MichelleH@mckenzie-apartments.com
(608) 831-5343
Norman Way
Madison, WI 53705
Office Hours
Monday-Thursday 8am-5pm
Fridays 8am-3pm
Request More Information
Apartment Amenities
No Pets Please
Attached Garage
In-Unit Washer & Dryer
Ceiling Fans
Private Patio
Fireplaces available
Air-Conditioned
Smoke Free
Complimentary Online Rent Payment Option
Community Amenities
24-Hour Emergency Maintenance