8 Ways To Decorate Your (Small) Apartment For The Holiday Season
December 12, 2018
You may have a studio apartment or limited square-footage to call your own, but that doesn't mean you can't go big with your holiday décor! Just because you may have a small kitchen, or no space for a real christmas tree doesn't mean you can't still make your apartment ready for holiday parties! Keep reading, for we've got you covered this Christmas with 8 decorating ideas that will fill your home with festivity and cheer for the holiday season!
Kitchen Cabinet Décor

Tie ribbons to small wreaths or ornaments and secure them to the back of your kitchen cabinets. Just a few will add a gorgeous touch for the holiday & make it extra festive when baking Christmas cookies!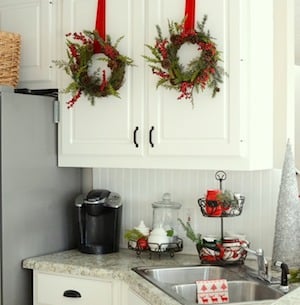 Use Lights Whenever Possible

Grab some twinkle lights from Target for around $5 and add them throughout your house. Weave them around your pillows, or around a mirror to add some sparkle!
Wreaths!

Add a holiday wreath to an end table, console, or even the back of your counter bar stools for a festive touch.
Small Trees

This is ideal for rooms lacking in square footage. Keep it simple with a small holiday tree that you can put in a corner of your apartment. Add some twinkle lights and decorate around it for that will brighten up the area!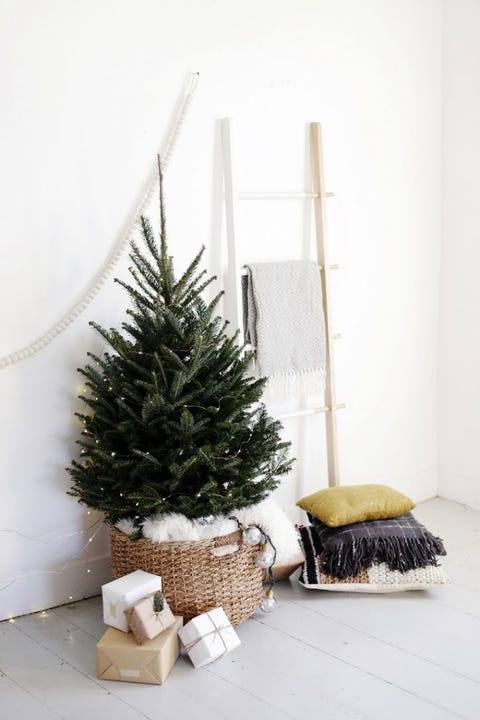 Use Pops of Red Where You Can

A pretty red candle, some red ribbon bows, or holly – red is such a great holiday color when used in moderation!
Dress Up Your Bar Stools/Chairs

Add a simple wreath to the back of your counter chairs or kitchen chairs, such a beautiful touch for the Christmas season!
Holiday Home Scent

If you're feeling crafty, you can make your own holiday scent to diffuse throughout your apartment, or you can buy holiday diffusers to make your whole home smell like Christmas!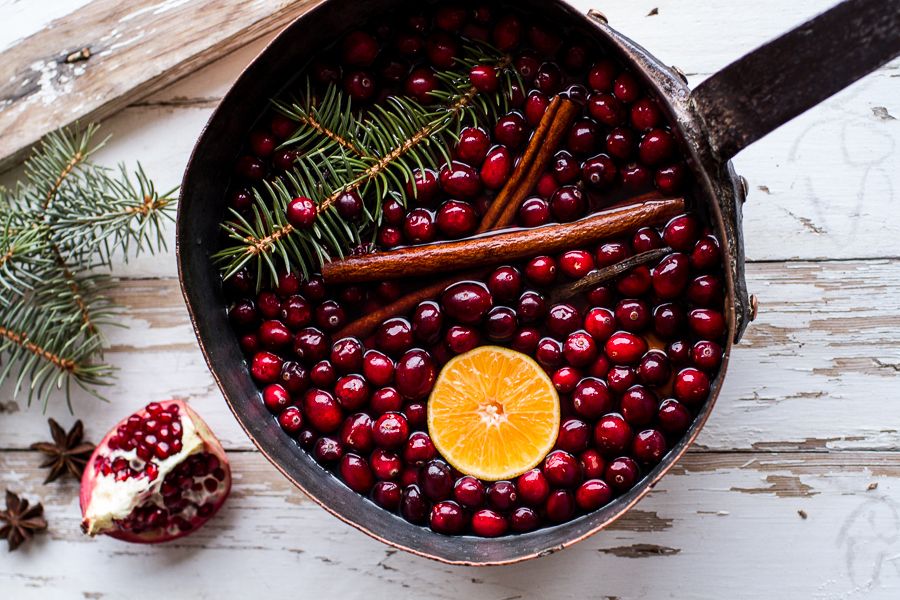 Swap Everyday Décor

Pillows and throw blankets are perfect to switch up for the season. Adding a holiday red pillow or a festive plaid blanket will really change up your space.

What's your favorite way to decorate your apartment for the holiday season? We'd love to hear!